Within the framework of the 38th Havana International Fair, FIHAV 2022, the Comercializadora de Servicios Médicos Cubanos, S.A. (CSMC) made a presentation on the different modalities of services it offers, as well as the opportunities for foreign investment in the health sector in the country, with innovative development perspectives. 
Cuba is a destination capable of articulating its potentialities in terms of providing comprehensive services to solve health problems and contribute to the improvement of the quality of life of those who decide to travel to the island for this kind of tourism.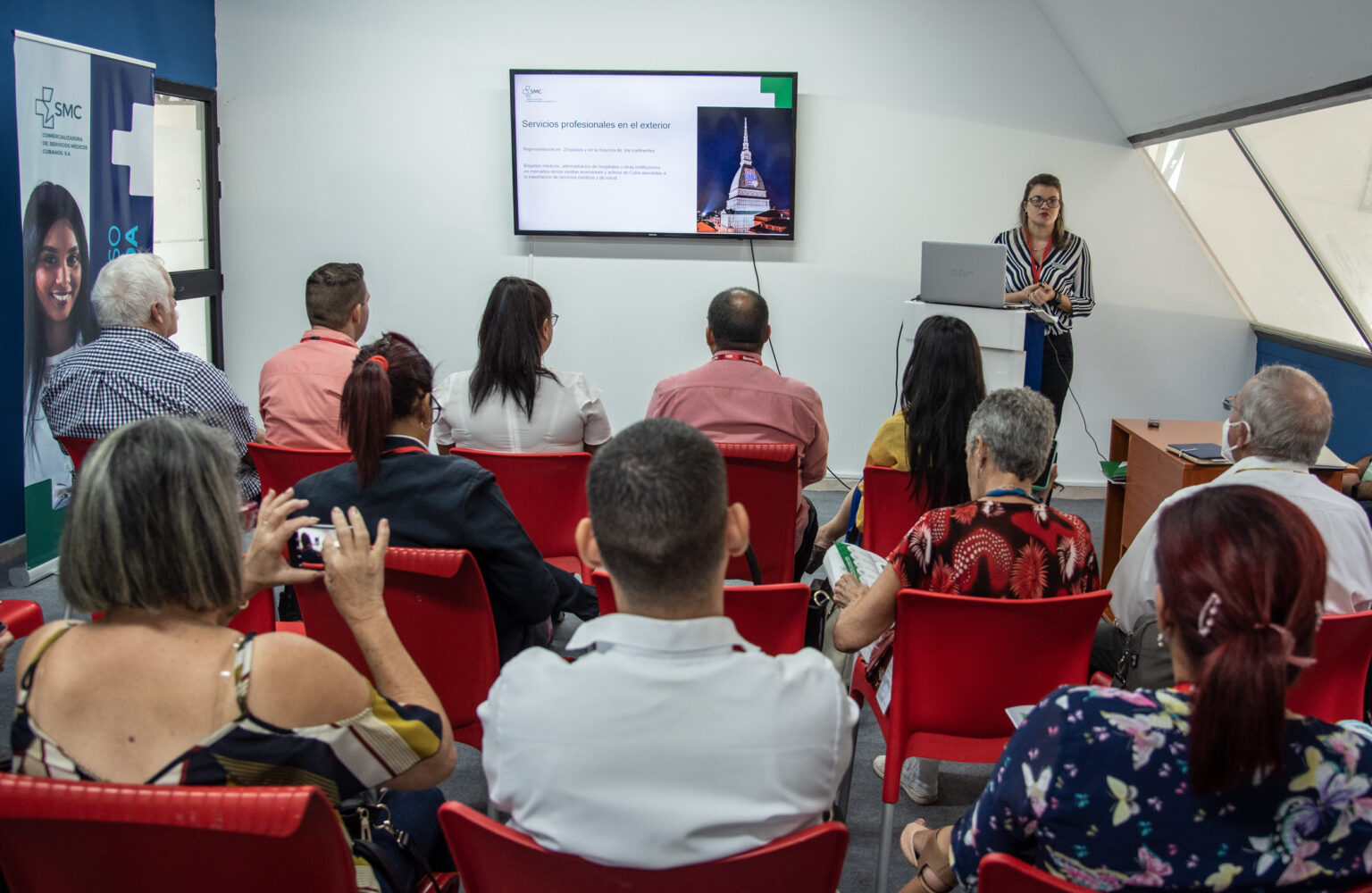 During the presentation, the First Vice-President of Comercializadora de Servicios Médicos Cubanos, S.A., Lic. Beatriz Areña Fraga, gave details on the different treatments that can be found on the island for those who decide to choose Cuba as a destination for medical and wellness tourism; among them are oncological treatments and others related to diabetic foot ulcers, vitiligo, retinitis pigmentosa, drug addiction and attention to injuries of high-performance athletes. 
Regarding the perspectives, Areña Fraga referred to the foreign investments in thermal centers in different regions of the country, and to the social and medical security of the country, with an incomparable nature, a climate that invites to enjoy every experience, together with an excellent product of sun and beach that turn it into an ideal destination. 
On Thursday, the magazine Destino Salud (Destination Health) was also presented, which offers a comprehensive approach to the health services offered by CSMC to the international market, and in alliance with the latest in Cuban biotechnology in terms of drugs and diagnostic and therapeutic means; which, together with the ethical and professional quality of Cuban health personnel, makes these offers attractive and unique in the world.
Likewise, the re-launching of the Comercializadora's website took place, which, according to Dr. Patricia Alonso Galbán, the company's communications specialist, has among its main objectives to promote the country's medical and health services, expand business opportunities in the health sector, commercialize the business modalities and programs of CSMC's portfolio of services, and contribute to the updating, reorganization and automation of the Company's commercial management system.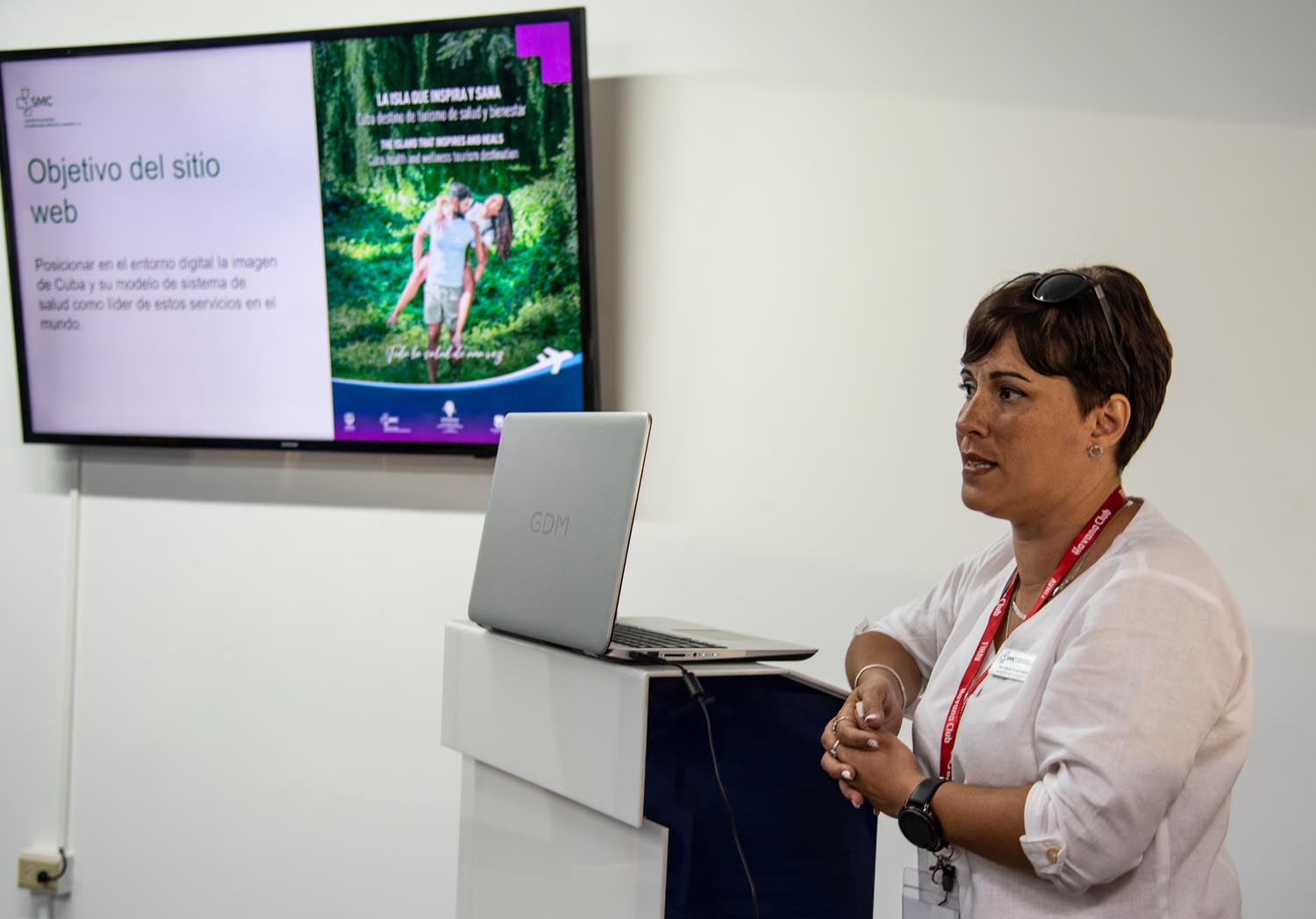 Main projects in the portfolio of opportunities for foreign investment in the Health Sector in Cuba  
Construction, remodeling, restoration and commercialization of wellness and health centers in thermal-mineral-medicinal water spas. 
Creation of international health centers. 
Creation of an assisted reproduction clinic. 
Production and marketing of materials for the optical sector, including the provision of associated services. 
International economic partnership for the production of orthoses of high international standard. 
Technological investment in the ORTOP-RALCA industries of the International Scientific Complex "Frank País", for the production of implants and surgical instruments.
International economic partnership for the management of services for the recovery of medical equipment, surgical instruments and rigid optics.

Translate from the original published in TTC