The First International Seminar on Medical Tourism and Wellness had an intense day this Tuesday at Pabexpo, as part of the  First International Fair of Medical Tourism and Wellness, FITSaludCuba 2022, which will be held until Thursday at the fairgrounds in the Cuban capital. 
Dr. Yamila de Armas Aguila, President of Comercializadora de Servicios Médicos Cubanos, S.A. (CSMC), gave the magisterial conference "Health tourism in Cuba: experiences of more than 30 years".
ttps://twitter.m/FITSalud_Cuba/status/1582400943080894464?ref_src=twsrc%5Etfw%7Ctwcamp%5Etweetembed%7Ctwterm%5E1582400943080894464%7Ctwgr%5Eedc9bd99cf1dd1a2768648a09113a4d8994d0377%7Ctwcon%5Es1_c10&ref_url=https%3A%2F%2Fwww.traveltradecaribbean.es%2Fcomercializadora-de-servicios-medicos-cubanos-presenta-nueva-web-en-fitsaludcuba-2022%2F
The program included a panel that brought together four experts from the Caribbean island to discuss the innovative achievements of Cuban medicine in the service of health tourism.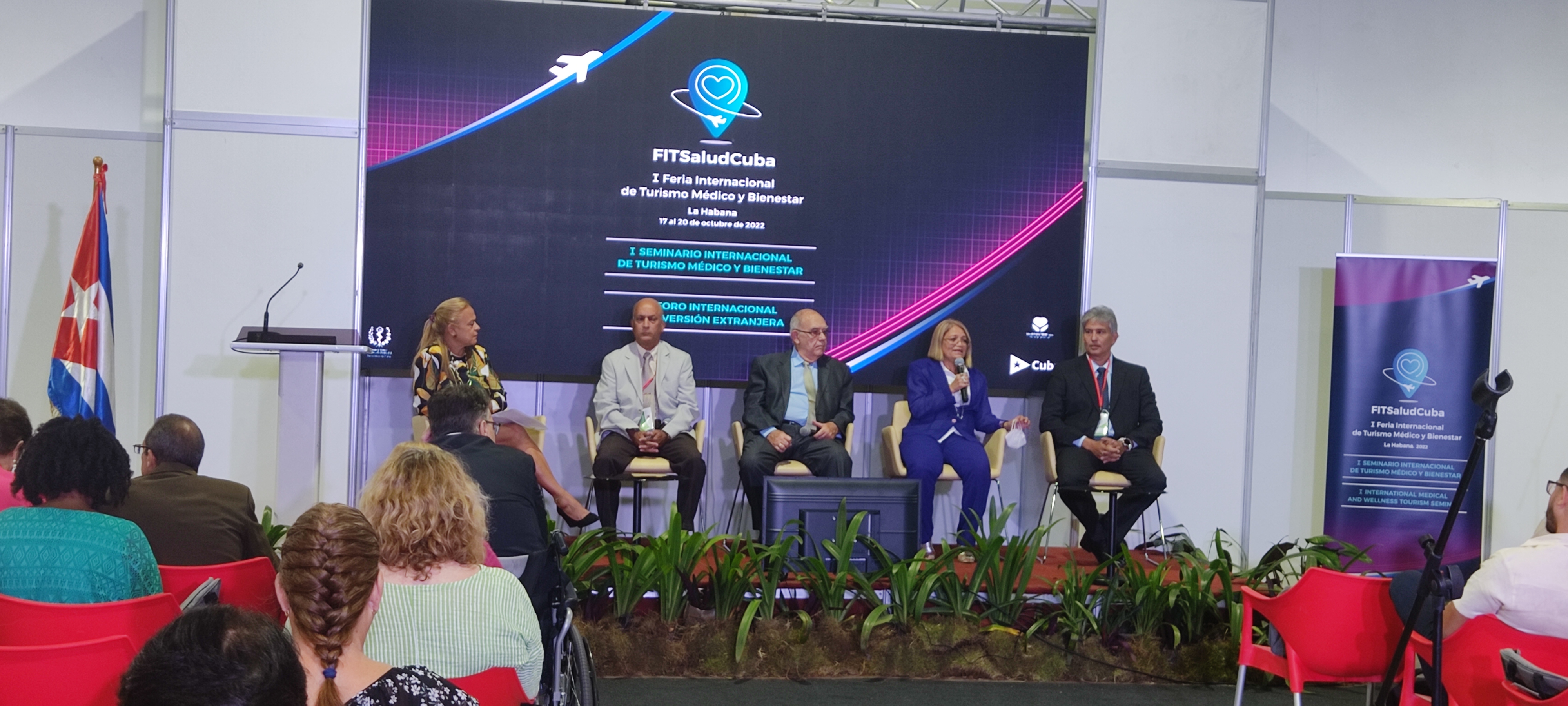 A second panel, moderated by Dr. Iliana Reyes Álvarez, Head of the International Sales Department of Comercializadora de Servicios Médicos Cubanos, S.A., analyzed the Health Tourism Business Management Model, with the participation of prominent international and Caribbean Island speakers.
One of the international experts invited to the event, Daniel Ordaz Cortés, current consultant to the Mexican Ministry of Economy, gave a lecture on "Using population health statistics to predict future medical tourists from Latin America".
In addition, the conference "Inclusive tourism: development opportunities in Cuba", presented by Mr. Diego Javier González Velasco, president of the Ibero-American Network of Accessible Tourism (Spain), was also part of the closing ceremony. Regarding this presentation, the President of the Comercializadora commented that it compels Cuba to assume with greater commitment, something that was already a priority for the Caribbean island.
EDuring the event, the academic services of the Comercializadora de Servicios Médicos Cubanos, S.A. were also launched, as well as the entity's Application Management System, in alliance with companies of the Ministry of Communications. The 
new commercial website of CSMC, S.A. was also presented.
https://twitter.com/FITSalud_Cuba/status/1582400943080894464?ref_src=twsrc%5Etfw%7Ctwcamp%5Etweetembed%7Ctwterm%5E1582400943080894464%7Ctwgr%5Eedc9bd99cf1dd1a2768648a09113a4d8994d0377%7Ctwcon%5Es1_c10&ref_url=https%3A%2F%2Fwww.traveltradecaribbean.es%2Fco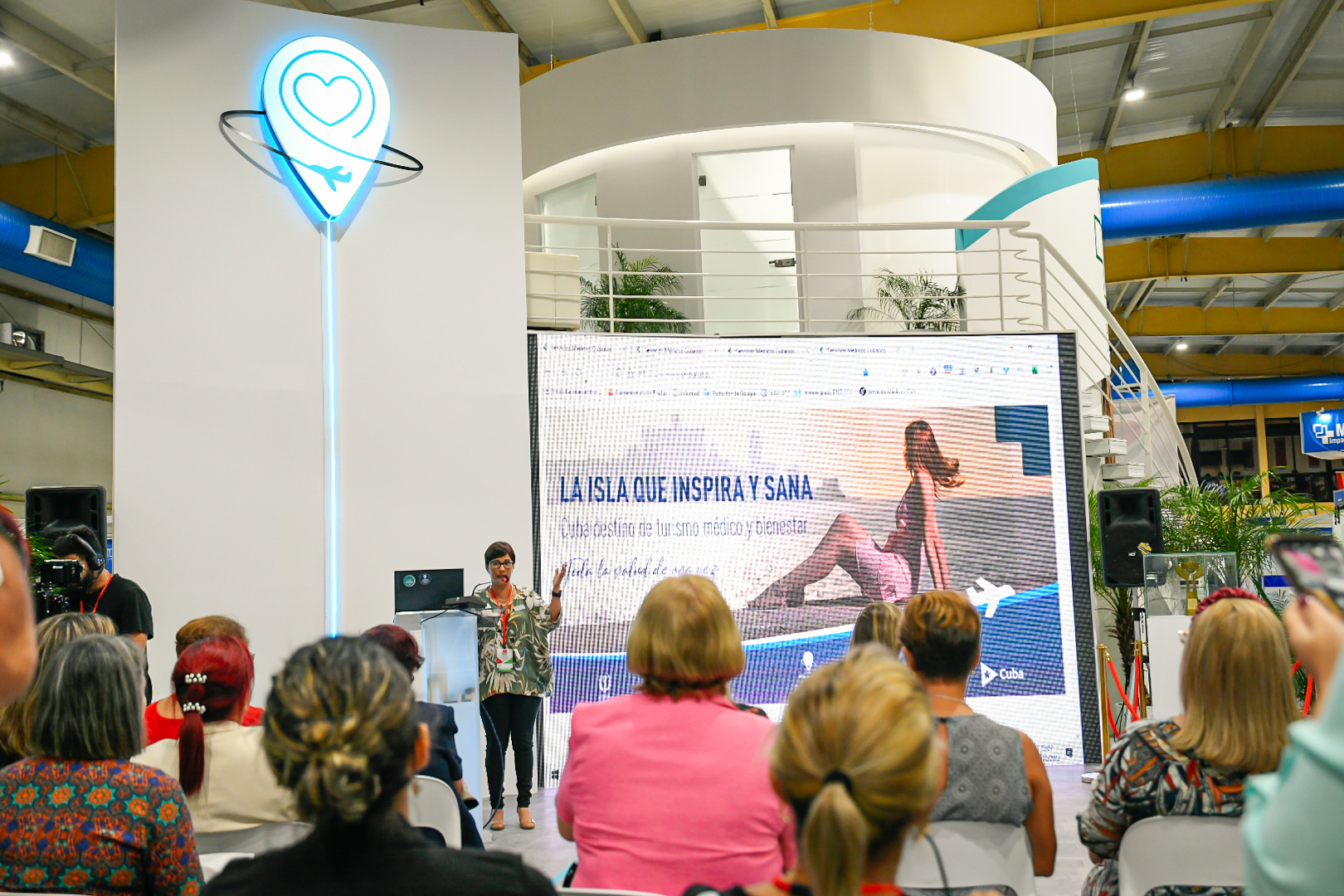 mercializadora-de-servicios-medicos-cubanos-presenta-nueva-web-en-fitsaludcuba-2022%2F
Translate from the original published in
TTC