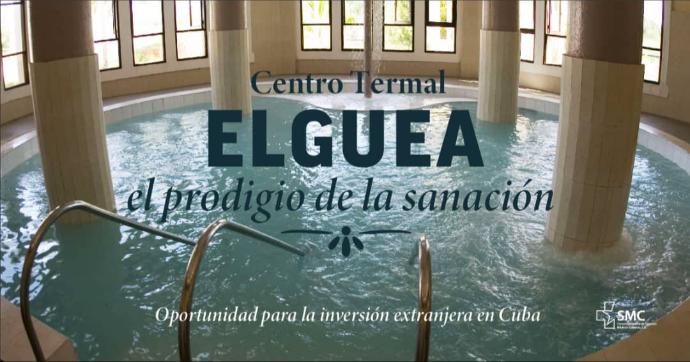 Elguea Thermal Center
Located in Corralillo, on the north coast of Villa Clara province, in central Cuba, currently in operation, its thermal, mineral-medicinal and peloid waters are considered among the best in Latin America.
The deposit has 14 wells of waters that spring naturally of the sodium chloride type, of low radioactivity, hyperthermal between 36 and 48 degrees Celsius, highly mineralized with calcium, bromide and magnesium, with average TDS 54 g/l and a flow rate of 25 l/s. Its peloids are muds or sludges containing clay-type mineral and liquid, given by sulfur, chloride, mesothermal waters.
Elguea's prodigy has become famous for healing multiple circulatory, rheumatic, somatic, neurological and respiratory conditions that cannot be solved with other conventional treatments.
The Elguea Thermal Center has 1300 square meters of extension, 5 artificial pools, rehabilitation and sports areas and a 135-room hotel, where you can enjoy a tropical climate.
Elguea is 220 km from Havana, less than 1 hour from Varadero and 10 minutes from El Salto and Ganuza beaches. The proximity to the city of Santa Clara makes it possible to visit the Che Guevara mausoleum and the northern keys, with beautiful virgin beaches, to complement health tourism with heritage and nature tourism.