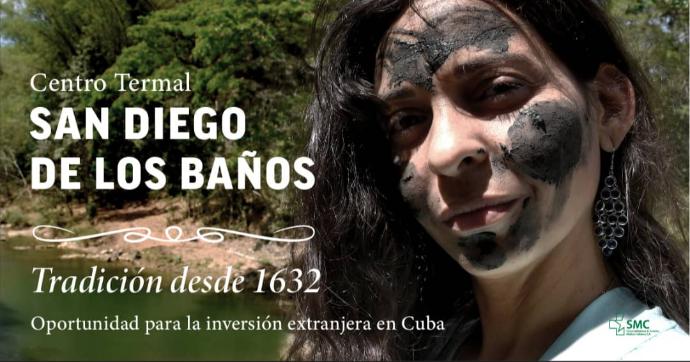 San Diego de los Baños Thermal Center

The oldest thermal center in Cuba is located in the municipality of Los Palacios, in the province of Pinar del Río, 130 km west of Havana.

Its medicinal waters, surrounded by miraculous legends, were discovered in 1632, but became internationally famous in the 19th century. In 1891 the first permanent natural bath was established, and in the middle of the 19th century the facility of thermal, mineral-medicinal and peloid waters was built, with 8 artificial pools and 24 bathtubs, which received thousands of tourists a year, with multiple affections.

Its thermal resources are of the sulfate-calcium type, containing magnesium and sulfur, with temperatures that oscillate between 35 and 40 degrees Celsius. They are supplied by three natural springs: El Templado, El Tigre and La Gallina, and also have mineral-medicinal mud pools.
Its waters can be used to treat dermatological, digestive, endocrine-metabolic, stomatological and gynecological conditions, as well as rheumatism, arthritis, psoriasis, obesity, stress, neurological trauma, and beauty treatments. San Diego de los Baños is located in the town of the same name, with a colonial architecture and a little more than 3,000 inhabitants, located between Soroa and Viñales, places of great tourist interest for their natural beauties, accessible from the national highway, a two-hour trip from Havana.
San Diego de los Baños has attracted celebrities of all times, from scientist Alexander von Humboldt, Napoleon Bonaparte's personal physician, politician Winston Churchill, to artists such as Edith Piaff and Frank Sinatra.
The area has large wooded areas, native fauna and a fresh and clean climate, close to La Güira National Park and Los Portales cave, which makes it an appropriate place to combine health tourism with nature and heritage tourism, in a preserved natural environment.