Cuba's Ministry of Public Health and the Comercializadora de Servicios Médicos Cubanos, S.A. are calling for the 1st International Medical Tourism and Wellness Fair, to be held on October 17-20, 2022, at the PABEXPO fairgrounds in Havana, Cuba. I Feria Internacional de Turismo Médico y Bienestar, a celebrarse del 17 al 20 de octubre de 2022, en el recinto ferial PABEXPO, en La Habana, Cuba.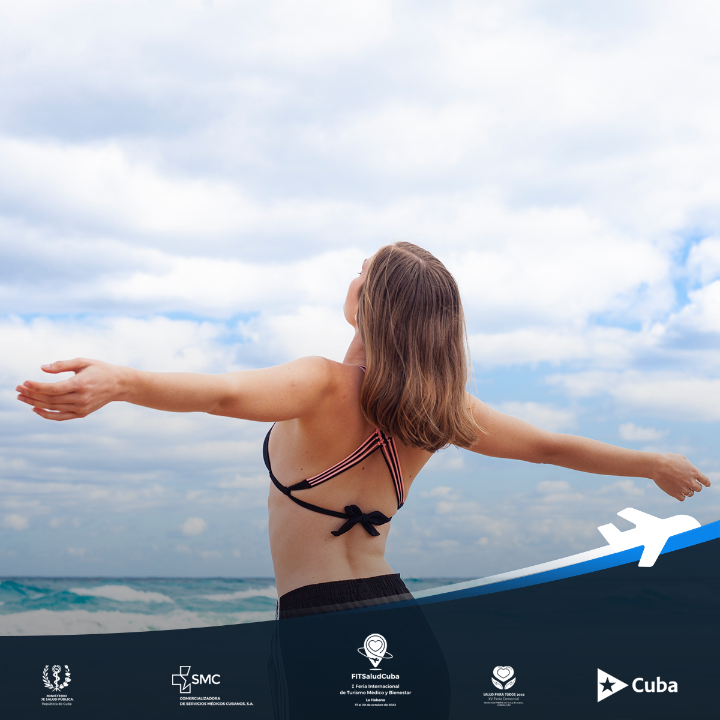 La cita sesionará en el marco de la The event will take place within the framework of the 15th edition of the Health for All Fair, under the slogan "Universal Health as part of the 2030 agenda in a post-COVID-19 context", and will become a proper scenario to socialize Cuba's strategy to approach the pandemic.
The purpose of the First International Medical Tourism and Wellness Fair is to showcase the products, experiences and advances in health tourism in Cuba and the world in order to consolidate alliances and pave new paths for the sustainable development of this economic modality, which has a great impact on health, culture and contemporary society.
Además, se desarrollará el In addition, the I International Seminar on Medical Tourism and Wellness will be held to deepen and exchange knowledge on health tourism in Cuba and the world, focusing on the following topics: Marketing Models for Medical Tourism and Trends in the Development of Wellness Tourism.
The II International Forum on Foreign Investment in the health sector will also take place, a special space to promote and explore in depth the opportunities for foreign investment in Cuba, with innovative development perspectives. II Foro Internacional de Inversión Extranjera en el sector de la salud, espacio especial para promover y ahondar en las oportunidades de inversión extranjera en Cuba, con novedosas perspectivas de desarrollo.
We are calling professionals from the health and tourism sectors, organizations, institutions and associations, international hospitals and clinics, hoteliers, insurance companies, tour operators, travel agencies, logistics institutions and medical suppliers, technology and media providers, and others related to the health tourism industry.
Just as Cuba achieves new and innovative results in public health that contribute to the enhancement of its international prestige and Comercializadora de Servicios Médicos Cubanos, S.A. reaches its 10th Anniversary with a renewed Commitment to Life, we invite you to contribute together to the purpose of achieving Health for All.